Benefits of Customer Interviews
Google, Amazon, and other well-known companies constantly promote the importance of listening to the customer. Understanding your customers' problems is the most basic yet most powerful driver for creating impactful products and services.
Customer feedback can give us a great deal of direction for our organization's strategic, technical, and go-to-market actions. But what questions should we be asking? And how can all departments — not just product management — really benefit from their answers?
This article demystifies the customer interview and how the information it provides can offer value across the organization. A systematic, clearly-defined approach to customer interviews will yield results beyond the next feature release or quarterly review. It sets your organization up for long-term success and customer trust.
Key information for multiple stakeholders
It's no secret that a range of stakeholders make use of product data, including qualitative feedback from customers. Typically, the following four teams are waiting in the wings to hear the results of any customer interviews:
Engineering/dev: Needs to know the user persona, use cases, and any relevant specifications to create the best user experience.
Marketing: Needs to better understand the customers, their problems, and their decision criteria to create the best possible communications and sales collateral.
Sales: Needs to know the selling opportunities, differentiators, and the buyer persona(s) to sell as quickly and effortlessly as possible.
Project managers/product owners: Wants to know the problems to be solved, top priorities, project scope, and any financial or resource limitations.
The question now becomes: how do we get the precise data that these departments are seeking?
The discovery journey
It all starts with knowing the correct types of questions to ask. A customer-oriented product manager will generally have success by asking pointed questions related to six specific areas:
The problem (which/when/how often/what happens, etc.)
The persona (user or buyer, decision criteria, values, willingness to pay)
The solution (is a solution in place?/satisfaction/value of a new solution, likes/dislikes)
The competition (strengths/weaknesses/price/technology)
The decision criteria (product and legal requirements, do's and don'ts)
The channels (information/buying)
The deeper you dive into the problem, the clearer the solution becomes. After 6-10 interviews, you should have gathered a significant amount of qualifiable data. The unparalleled benefit of a personal interview is the possibility to go in-depth when problems pop-up, to inquire in case of ambiguities, and to press on specific responses to get even more information.
Limitations and follow-up
Unfortunately, 6-10 interviews are not enough to create a business plan. Nevertheless, the responses do reveal trends that your team can verify with the broader community. This requires additional follow-up. For example, the 6-10 customer interviews may have revealed a potential problem with a specific product feature. Now your team wants to know how widespread this problem truly is. In this case, you might send another survey with a limited number of questions (max 6-8) to the customer segment most likely to be affected by the issue.
From my experience, data from online surveys can be expected within 24 hours if the recipients are qualified. So, in an astonishingly short time, product managers can gain useful information to help drive their development tasks and go-to-market strategy. And you don't need to invent the wheel. There are plenty of strategies for incorporating customer interview data into your organizational processes. For example, the market-driven step-by-step method of the Open Product Management Workflow™ derives all answers on the basis of a proven systematic market interview. This market knowledge is then shared through proven documents, including the Agile Business Plan®, the prioritized requirements, the personas, and the launch plan. As a result, the data from the interview cascades through the whole company, transparently, and quickly.
End results
Verifiable customer statements avoid "gut feeling" product decisions, and serve as the basis for the following essential data and business documents:/
Buyer and user personas
Decision criteria
Clearly assessed market problems
Competitors' strengths and weaknesses
Company's special competencies
Purchasing and communication information channels
Market segments
Innovation potential
The Agile Business Plan®
Prioritized requirements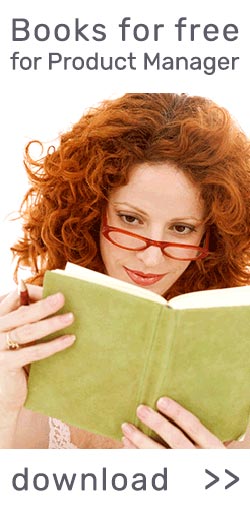 In addition, each team within your organization will receive real benefits from customer interviews and research.
Below, you will find a summary of these in a reference table:
| Departments | Benefits |
| --- | --- |
| Business owner, CEO, decision-makers | Trust in recommendations, lower development costs, higher profitability, higher customer satisfaction, earlier market introduction, fewer recurring strategic meetings about a product |
| Sales | Precise product argumentation, known decision-makers and influencers, easier selling thanks to real added values |
| Marketing | Clear product positioning, fewer passes for marketing materials, familiar application situations, information and purchasing channels, testimonials |
| Product Management | In-depth market knowledge, stakeholder trust, cross-functional communication, a more profitable product portfolio |
| Development | Improved understanding of persona(s), reliable customer-based product specifications, market-oriented prioritized requirements, fewer mistakes and rework, faster development |
| Procurement | Precise requirement specifications, more stable sales figures for procurement volumes, roadmaps, and margins for price negotiations |
| Quality management | Testable customer and market requirements |
| Project Management | Known targets and customer requirements with priorities, target prices, market requirements, stakeholders, ROI, product key figures, markets, timeline |
| Innovation management | More time for idea management and processes |
A large return on investment
With a relatively simple activity — an interview — your team can uncover valuable insights that help you address and even solve product management, development, marketing, and sales challenges. More than 60% of product managers lack the time to really focus on strategic tasks. By systematizing the customer interview process and documenting it, PMs make their own jobs significantly easier. The insights gleaned from these conversations with real customers will better inform any strategy your team builds.
Here is more help for your customer interviews: Download our free textbooks, which are based on Open Product Management Workflow™ and read about interviews. It will give you best practice to conduct customer interviews, sources to find information on customers and what are the relevant questions that reveals you market facts (customer voice and competition) for your business plan, development and marketing.
Overview: More articles and information for product managers
About the author
Ulrike Laubner-Kelleher is a passionate product manager. For more than 20 years she has been involved with innovative products and the optimization of development processes. For many years, she has managed and trained the product portfolios in international product management. She has held leading positions in product development, strategic and operational product management.