Marketing Software and Go-to-Market

Product Management Dashboard® for JIRA
Faster and more successful in the Go-to-Market through standardized processes with clear tasks and task management
Find in seconds everything about the product in one place through Product Materials Library™
Brochures, reference customers, sales presentations, exhibition materials, texts, graphics etc.
Support Sales & Marketing with 100% market facts based material.
1 click and receive sales presentation and presentation for sales partner training.
More successful in Go-to-Market & Marketing
Become more successful and get greater marketing success with the same budget, through 100% market facts based planning and through individually standardized tasks, responsibilities and due dates.
Faster planning and realization
Create as a team in minutes the Product Launch Plan, Marketing Plans, assign and manage all tasks.
Individually standardizable approach
You use the successful standard procedure as a basis, adapt it individually to your company and can repeat your own procedure at any time.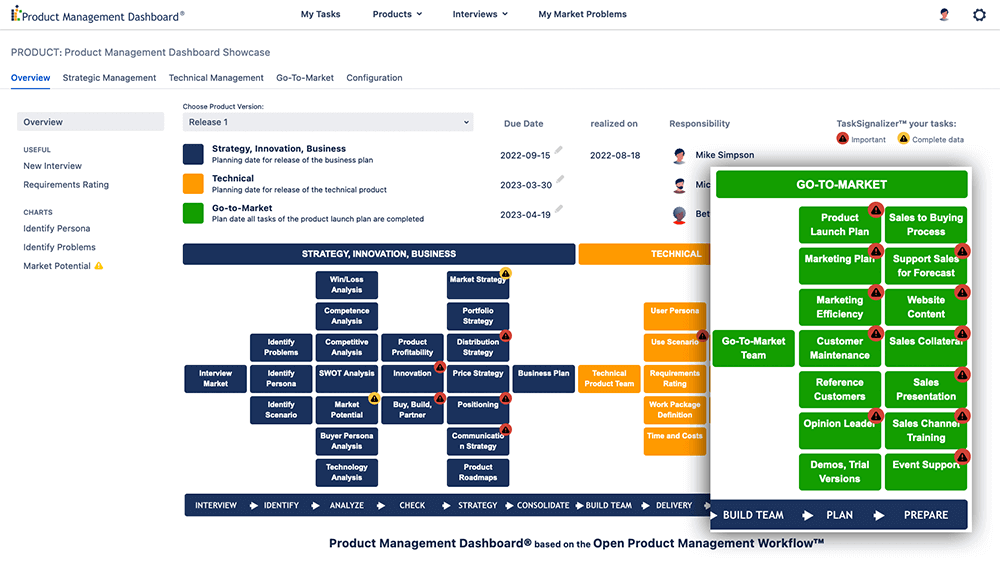 based on Open Product Management Workflow™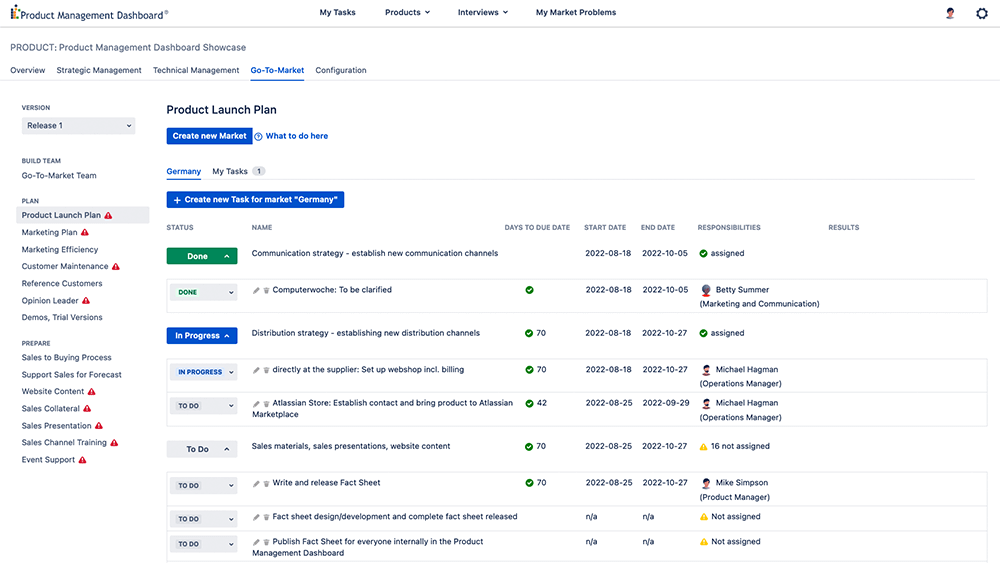 Product Launch Planner™
Choose individually the tasks for your product and company from the successful standard launch plan. Add your own tasks to the launch plan.
Your individual launch plan repeatable
Once you have created your launch plan, it can be used and customized system-wide for all other products.
Create the launch plan, distribute and check tasks faster, repeatable and in a team
Product Materials Library™
Find everything about the product with a few clicks in one place, through the library standard for all products.
Find quickly. Store quickly.
You can quickly find all materials relating to the product because the deposit of materials is structured with just a few clicks.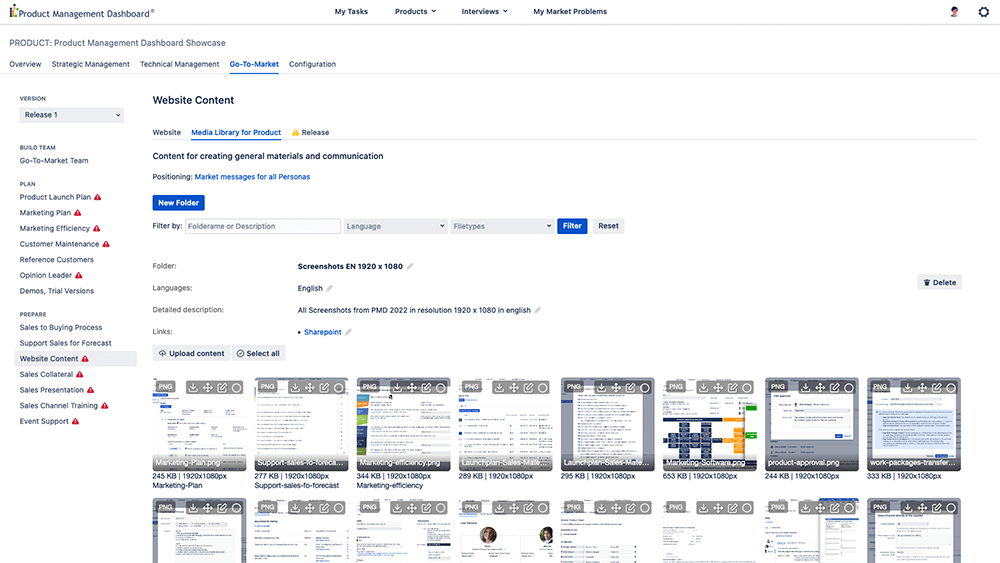 Find in seconds materials to the product, deposit simply and orderly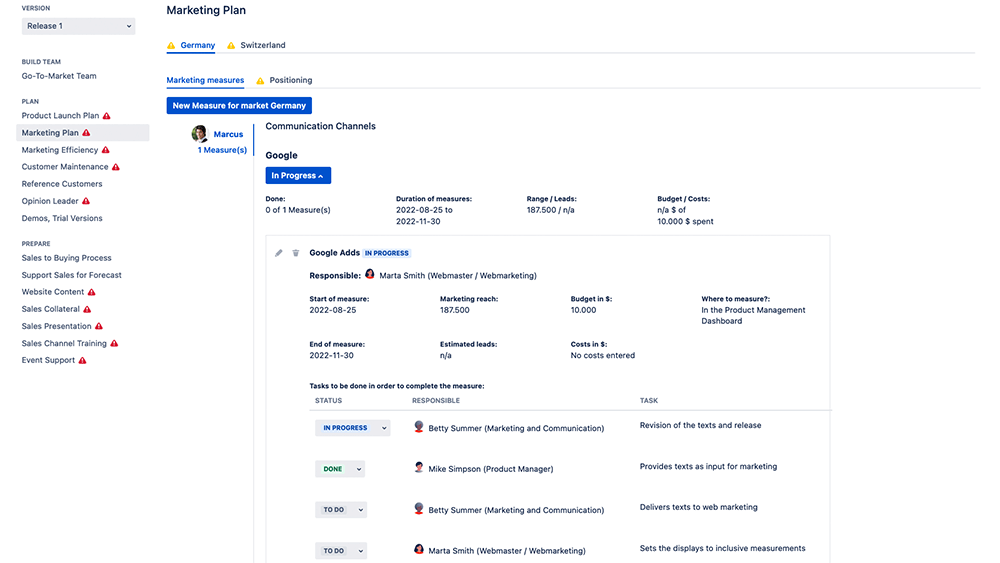 Marketing Planner™
Develop successful marketing measures at optimized costs, as these are based on 100% market facts.
Best marketing per country, per persona
You develop the best marketing measures for each country and persona based on 100% market facts.
Greater marketing success with the same budget, through 100% market facts based planning
Increase marketing efficiency
Increase the success of your marketing measures with the same budget.
Monitor KPIs at critical points
To increase marketing efficiency and your success, create and measure KPIs at pre-defined and critical points.
Make your marketing more successful, cost efficient, planable & measurable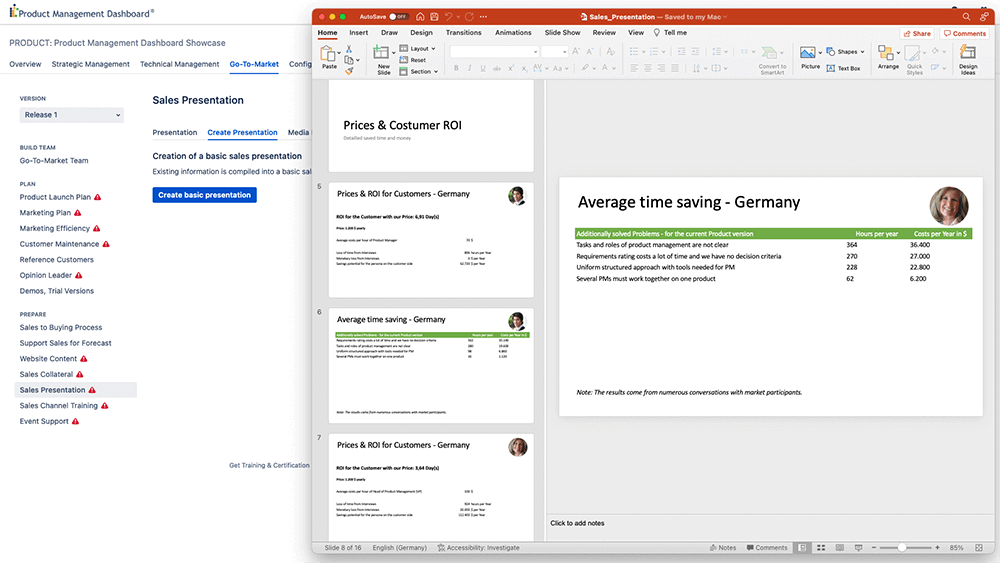 Sales presentation with 1 click
Strong arguments for sales with 1 click in a sales presentation, which is created based on your market facts from the strategic part.
For sales always the current presentation
Sales can download the current presentation for themselves, if you place the finished presentation under the tab "Presentation".
Make sales more successful through market facts based materials for every buyer-person
Presentation Sales Partner Training
Enable sales partners faster to deliver arguments which customers understand through targeted training, because it is based on 100% market facts.
1 click for clearly prepared presentation
Within seconds you will receive a clearly structured presentation with all prepared information for training your sales channels.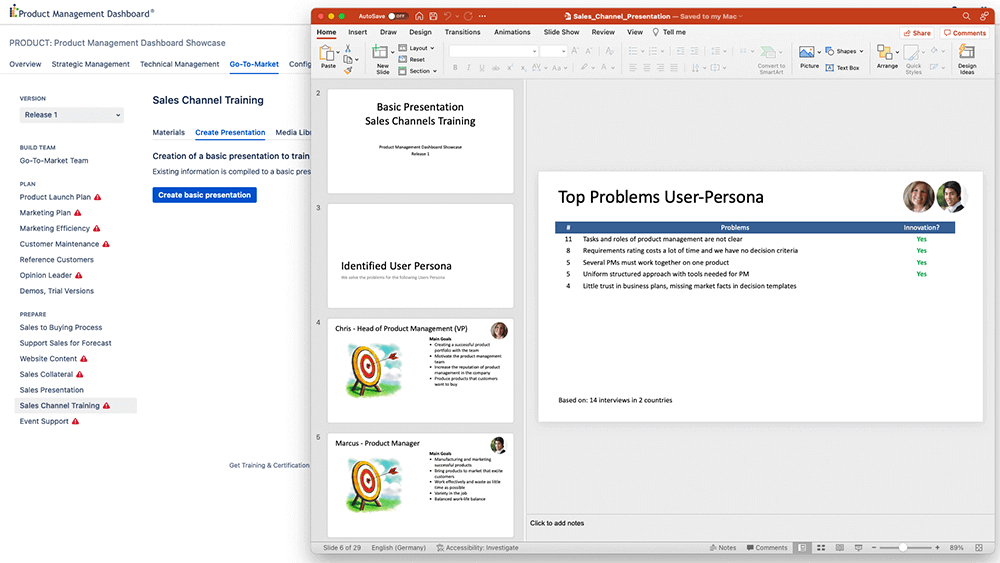 Targeted, successful training of sales partners using structured,
automatically generated presentations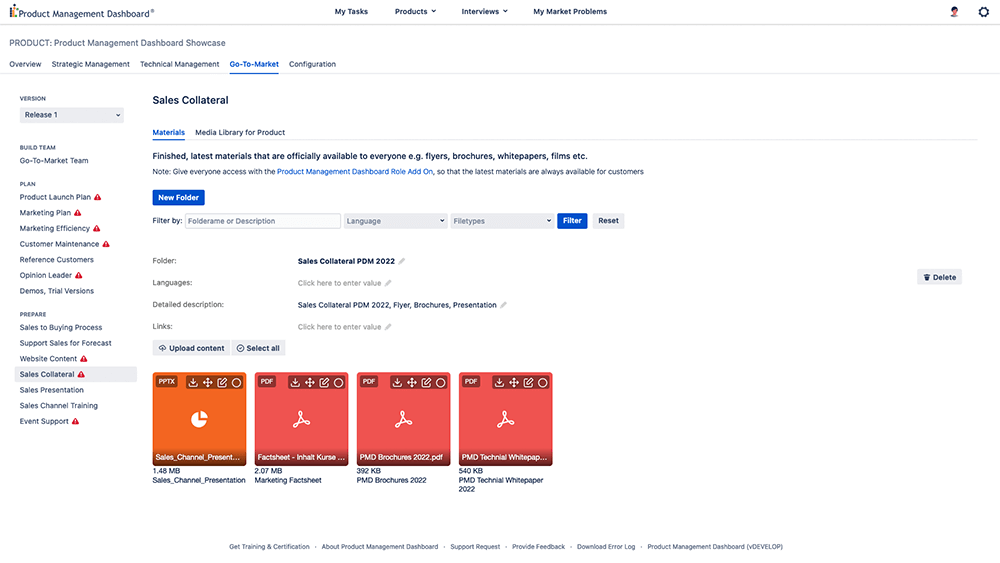 Sales materials in one place
Instantly find all sales materials in the different languages with the help of the Product Materials Library™
Find the right materials quickly
Fast and independent access for sales, marketing, etc. to all sales materials for the different countries, which saves a lot of time by searching and inquiring.
Marketing stores simply, sales finds quickly sales materials thanks to Product Materials Library™
Reference customers library
Find in seconds all reference customers for different countries, languages, use cases and different formats in one central location.
Find suitable reference customers in seconds
Sales can find suitable reference customers in seconds and thus increase sales opportunities.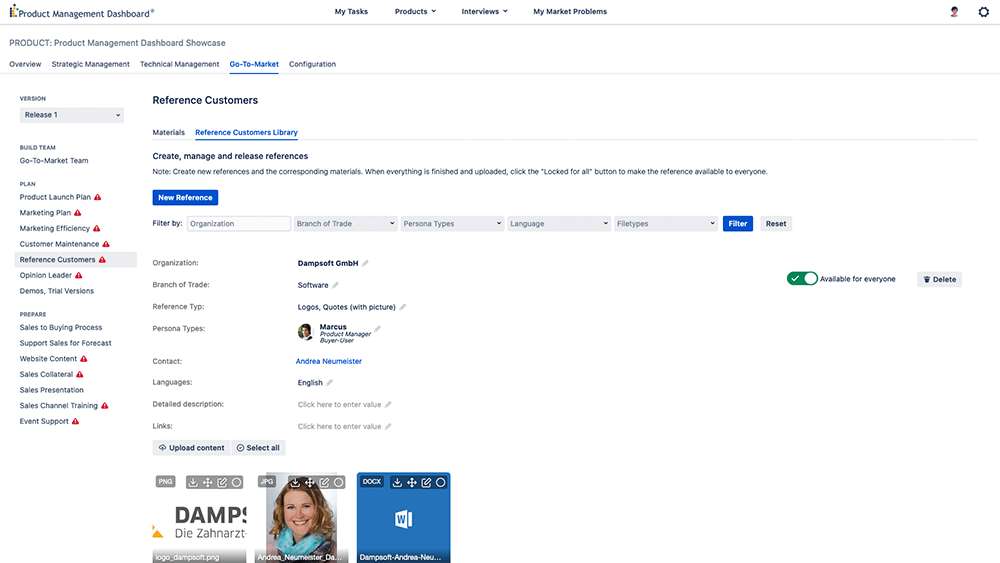 Always the right reference customer materials for sales and marketing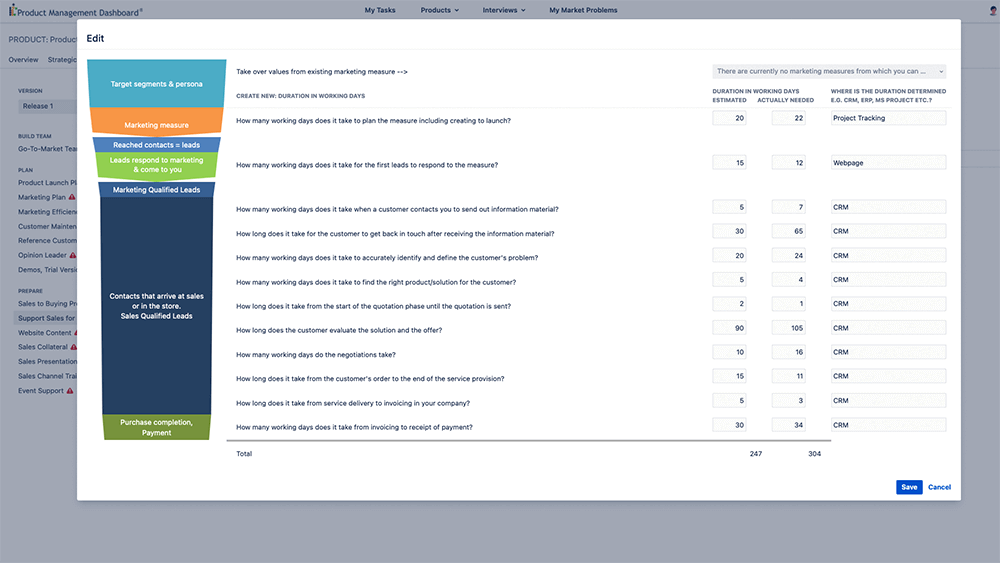 More accurate forecasts for sales
Provide sales with more accurate forecasting figures through more detailed planning of marketing activities.
More precise planning through review
Make sales forecast planning more accurate by examining the value of marketing actions.
Provide sales with more precise figures for forecasts, on the planned marketing measures
Trial Versions Information
Provide all information for demo and test versions within minutes, using the TestVersion Info Generator™
In seconds all information about trial versions
Sales and all others have access to all information about the trial versions, in a clear overview that answers all questions.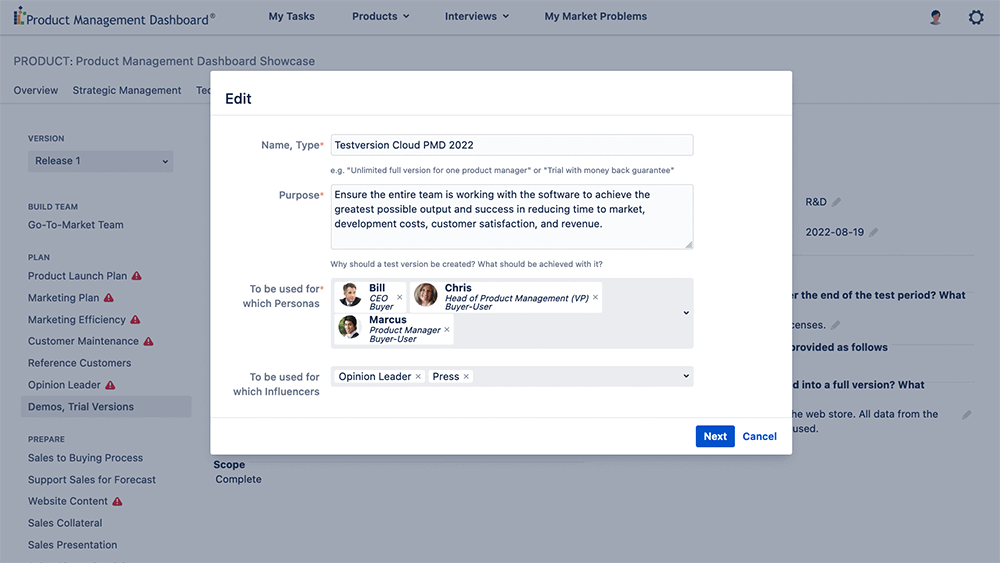 All information in one place for customers, sales and marketing on demo and trial versions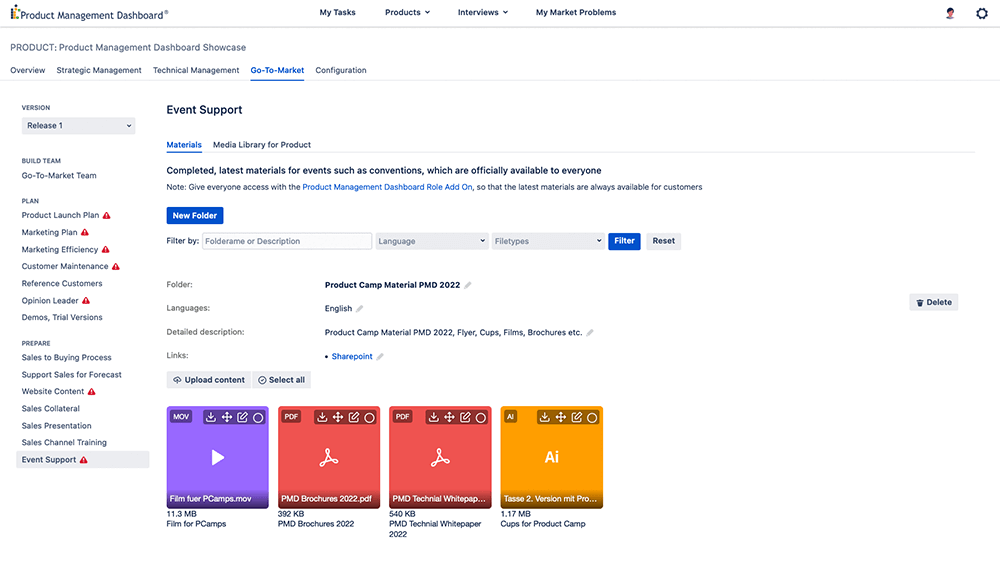 A place for event materials
The storage of all materials is done in a few seconds for the respective events, for the respective country and language, with the help of Event Support Library™
Instant finding of the materials for the event
In a few seconds you can find all materials for the event, for the respective country and language, with the help of Event Support Library™
Store trade fair and event materials structured by country and language and find them quickly
Marketing Software - General and technical information
General and technical information about the Product Management Dashboard, the Marketing Software for JIRA, Redmine etc. as a plugin: