Create an offer for the Product Management Dashboard
If you need an offer for the use of the Product Management Dashboard for your company, you can create it yourself as a PDF file.
Log in to the license management. If you do not have a login yet, please register yourself.
Create an offer
After logging in click on "Buy Licenses"
There are licenses for self-hosted versions and cloud-versions.
Now select the licenses for which you want and enter the number of licenses for which you want to create a quote.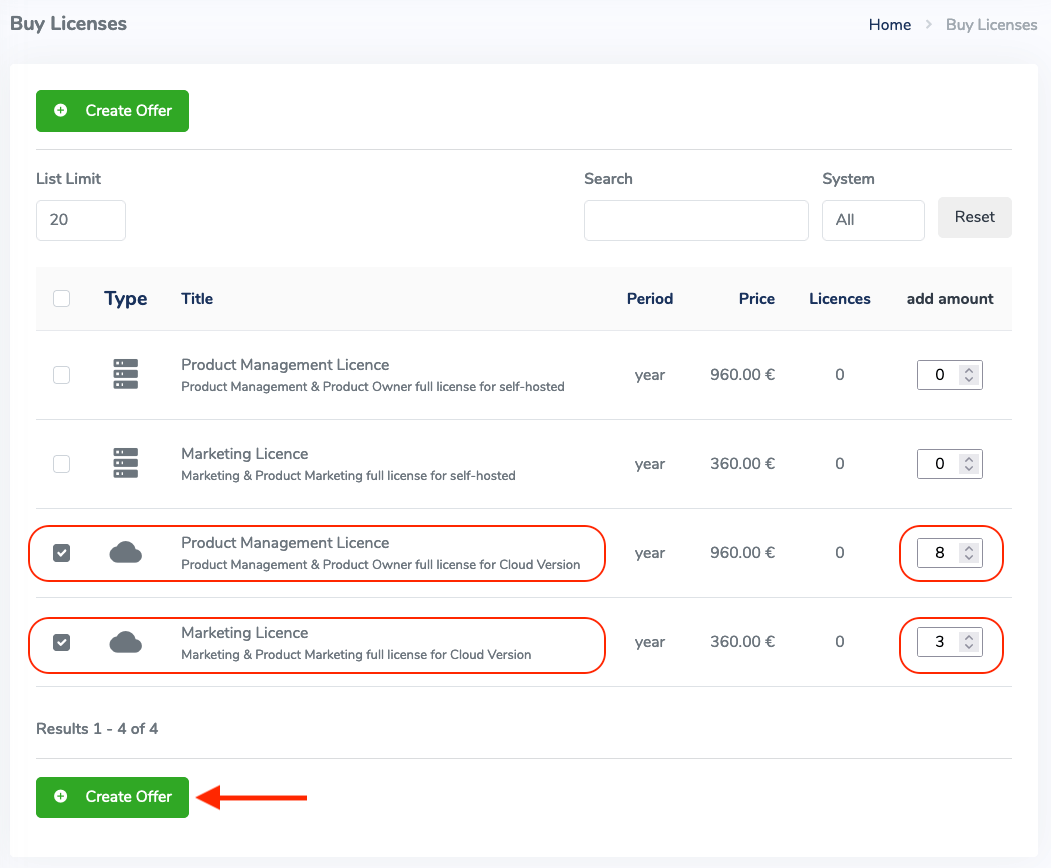 Finally, click on "Create Offer"
If you want the offer as a PDF file, click on "Offer as PDF".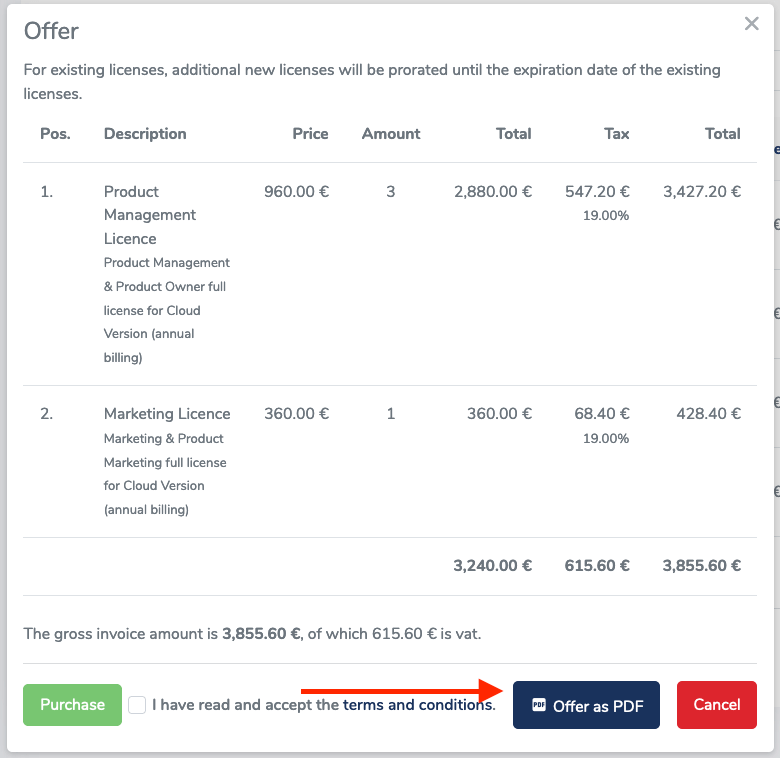 back to knowledgebase