Licensing, required and free licenses
The goal of the Product Management Dashboard is to ensure that the entire product development process, from strategy to development to go-to-market, is completely transparent and everyone can see where the results are coming from and what the decisions are based on.
Likewise, every employee should be able to participate in the product development.
Therefore, different roles and access rights were introduced, which are explained below.
Definition of roles and accesses
Note on Administrator role: A user can be an administrator only or be an administrator and have another role e.g. Product Manager. In case a user is only an administrator, he has no insight into the results and can only change the system settings.
 
Administrator
Product Manager
Marketing
May enter interviews
Read Only - Maximum Transparency
License needed for this role?
-
license needed
license needed
for free
up to 50,000 users
for free
up to 50,000 users
May edit all system settings
X
-
-
-
-
Can be Administrator
X
X
X
X
X
Enter interviews and see its status
-
X
X
X
-
Download documents
from Go-to-Market part
-
X
X
X
X
Can use "My Tasks" dashboard overview
-
X
X
-
-
Can be a member of technical Team
-
X
X
X
X
Can be a member of Go-to-Market Team
-
X
X
X
X
Go-to-Market all functions
-
X
X
-
-
Product Owner / Technical PM part all functions
-
X
-
-
-
Strategic part all functions
-
X
-
-
-
Set up new products  & Portfolio Management
-
X
-
-
-
Assign and edit roles
The roles can be viewed and customized in the Admin and Configuration menu under the "Users" item.
The role and access rights can be set when users are created.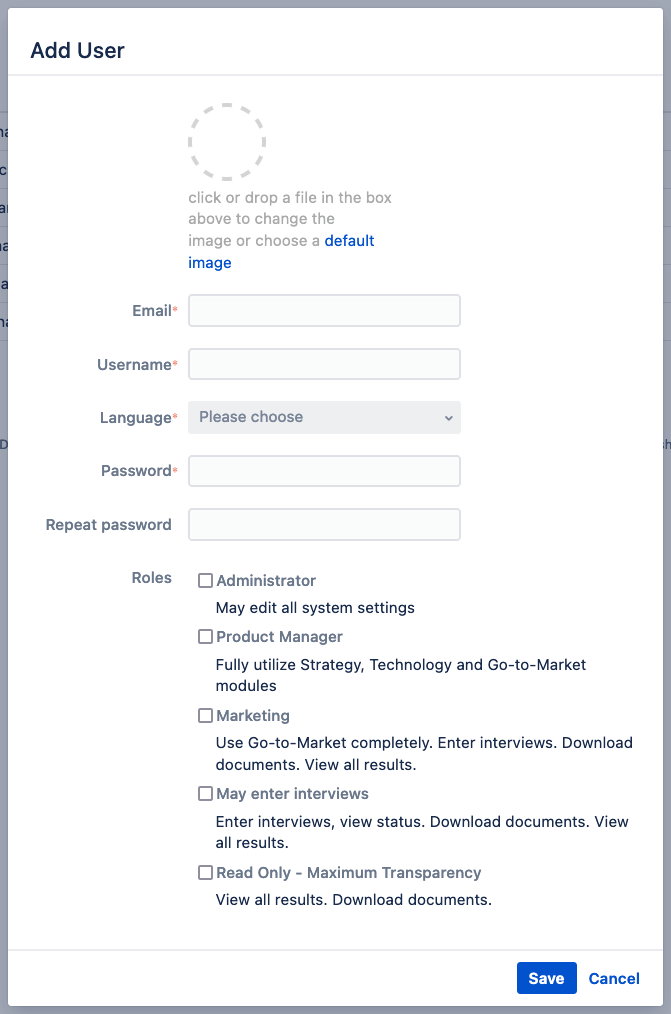 If you want to change the role and access rights for a user afterwards, you can do this via the edit function in front of the respective user.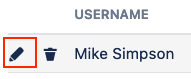 back to knowledgebase