Product Management Organization Structure
How does the optimal product management organization structure in the company look like and why?
Before we answer the question, something fundamental is needed for a common understanding. Jeff Bezos, CEO of Amazon Inc. once said:
"If we have a good quarter, it's because of the work we've done three, four and five years earlier. It's not because we did a good job this quarter."
Which department in the company is measured when we measure the work of the last quarter?
If you have now thought about sales, then confirm your and our experience from practice.
Which department in Jeff Bezos' quote did the work three, four, five years ago to make you successful today?
Was your thought product management? Then we agree with you.
The work and actions of the sales department are therefore rather short-term in nature. Product management as an organization, on the other hand, normally works on a long-term basis, as it is occupied with the analysis of the market and the resulting strategic planning of the next three, four, five years. After planning, product management is busy implementing this planning. In the end, product management makes its results available to sales as support.
This scenario shows how sales and product management work in opposite directions and in which order.
Let's get back to the initial question: "Where should product management be placed on the chart and why?"
Answer the following questions about the product management organization structure:
What happens if product management as an organization is located in sales?
What happens if product management is hung up in the organization chart during technology or development?
What is the result if product management is located in marketing?
In our Product Management courses for learning about organization structure we work out the answers together with the participants. The following result has emerged over the years.
Product Management Organization - Advantages and Drawbacks of assignment to different departments
Advantages
Drawbacks
Sales

Good customer contact
Sales arguments known
Market (and product) knowledge

Often shared role with focus on selling instead of strategy
Less strategically planned, more actionistic
Many single customer solutions
Large product portfolio
Focus on existing customers
Focus on market launch date and less on strategy

Technique

Many ideas
High and deep technical product knowledge

No customer contact
When customer contact occurs, the customer is immediately advised on site and a solution is developed, rather than listened to in order to take up problems
Products are developed out of technology
Without market facts
Very technical communication
Product specification instead of problem, solution and product description
Often more individual solutions

Marketing

Direct customer feedback
Customer loyalty
Focus on communication

No customer proximity
Little listening
Simple arguments are communicated first, instead of solved problems
No technical understanding
Low product knowledge
Focus on market launch dates, marketing actions, instead of controlling the product

Management

Backing
Acceptance in the company
Neutrality and 360° view of product, customers, market, finances
Product management has its own budget like other departments too
Neutrality towards all other departments

Possibly no acceptance of teamwork by other departments
Product management in organization structure
As you can see from the table above, the advantages and disadvantages are clear. A recommendation that arises:
Product management is optimally "hung", directly on the company management in the organization chart and in the organizational structure, just like any other department.

Product management is a central function in a company, from which almost every department needs something. Product management can deliver a lot, must deliver a lot if the product is to be successful.
Product management can take the company to the next level and act as a boost.
To do that, it is necessary that:
The product managers know what they have to do in order to manufacture market-driven products
Product managers master the necessary tools
A budget is available as for any other department also that is used for:

Travel to customers, conferences, trade fairs
Special tools such as software, templates, etc.
Education

The tasks within product management are defined and, if necessary, divided up as follows
Product managers are directly attached to the management, just like any other department!
This article is an excerpt from our Book Strategic Product Management, book Strategic Product Management, which you can download free of charge and which is the textbook for our Course Strategic Product Management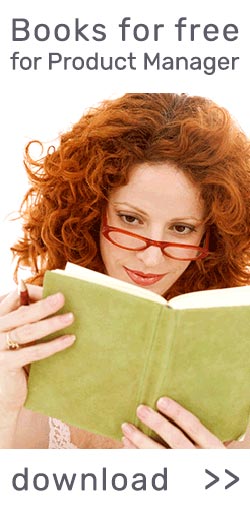 About the author
Frank Lemser is a trainer and founder of proProduktmanagement. He has been a market-driven evangelist since the beginning of the 2000s and since then has also been methodically involved with product management. He has developed the Open Product Management Workflow™, numerous tools for product managers, written and published books free of charge and was involved in the development of the Product Management Dashboard for JIRA. His personal goal is to solve many everyday and work problems for product managers, to professionalize and simplify the work for product managers.