Product Manager responsibilities
This article answers the following questions: What are the product manager responsibilities? What needs to be done when? What is the role of Product Management?
As observed repeatedly, it is frequently the case that many product managers transition into their roles from backgrounds in engineering, marketing, or sales. Their appointment often comes abruptly when no one else in the company is available to take up the position.
In highly technical companies, the product manager's responsibilities are typically referred to as user stories, requirements, and technical specifications. Conversely, organizations with a strong emphasis on sales and marketing often mention market statements and sales support as part of the product manager's responsibilities.
Conversations with managing directors frequently reveal a lack of confidence in product management, as the necessary information for decision-making is inadequately provided in both scenarios. Consequently, management lacks a sufficient foundation to decide on investments and long-term strategy desicions. This ultimately results in product management becoming overloaded with operational and tactical responsibilities, leaving little time and causing significant dissatisfaction with the job and overall situation.
Why is there a lack of clarity about the responsibilities of product managers?
As mentioned earlier, most product managers transition from other departments without receiving formal product management training that outlines what, when, and how tasks should be carried out.
Unlike professions such as nursing, bricklaying, or policing, where individuals undergo specific training defining their responsibilities and actions, product managers operate without such guidance.
The impact of a product manager's work on company decisions, often involving significant sums of money, occurs without adequate training and a clear understanding of responsibilities.
To address this gap, our Product Management courses, provide training with help of the Open Product Management Workflow™ and its tools, gaining insights into their responsibilities and how to execute them professionally. The courses also elucidate the objectives of each step, their interconnections, and how they contribute to creating fact-based decision templates for management and all other departments.
Product Manager role and responsibilities in the Workflow
In order to be able to explain the responsibilities of product managers more simply, we use the Open Product Management Workflow™ to help. By the way, that Workflow was developed by us, because in our practical work with product managers in companies we have repeatedly experienced that our colleagues find it difficult to perform tasks and work in the correct order.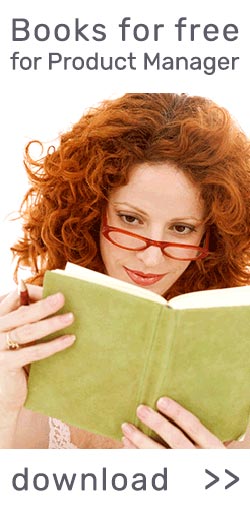 Open Product Management Workflow™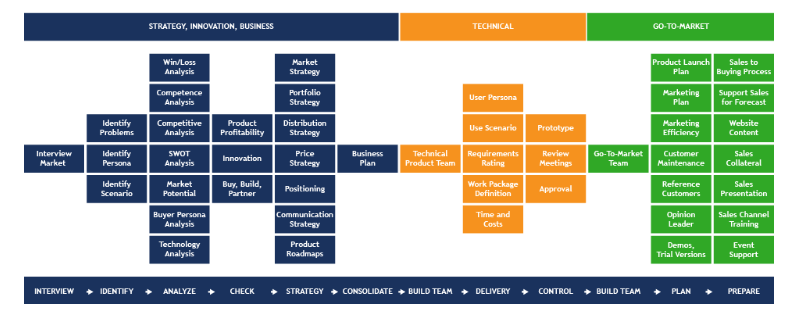 Let's take a look at the workflow. At a glance you will notice numerous boxes representing distinct product management responsibilities. These task boxes are divided into three colors. Each color stands for a task section that effectively outlines the activity and role of the corresponding product manager.
The blue section contains all strategic, innovative and business-related responsibilities in product management. Consequently, this section is also commonly referred to as "Strategic Product Management".
The main objective of the tasks in this section is to help derive market-driven strategies and create decision templates.
It is important to note that all activities within the strategic section serve as the foundation for other activities and sections, including Technical Product Management and Go-to-Market.
The time that the product management invests in the responsibilities of the strategic part reduces the wasted time for tactics.
As a product manager, your starting point is to gather information directly from the customers. Your main objective is to identify the specific problem that causes customers to lose time and/or money and determine if they are willing to pay for a solution to this problem.
It is important to establish a balanced perspective that takes into account the relationships between your company's existing customers, the customers of your competitors, and potential customers.
For easier orientation, the individual responsibilities in Open Product Management Workflow™ have been grouped into different phases once again - see bottom bar.

Consequently, the interview phase is consistently followed by the phase of identifying the problem, persona, and scenario. Subsequently, the analysis phase ensues, which plays an important role in deriving the specific strategies to be implemented.
The phase check helps to determine business success with the help of key performance indicators and to check the type and value of innovations. Additionally, it aids in making strategic decisions regarding the "Build, Buy, or Partner?" approach - whether to develop internally, acquire, or collaborate with external entities. It is essential to note that this decision-making process extends beyond technology and can also impact choices related to markets, sales channels, and communication channels.
By leveraging all the information derived from these product management responsibilities, one can now formulate necessary strategies.
The last step in strategic product management is the consolidation phase, i.e. the summary of results and derivations in the form of a business plan with calculated figures, the business case.
In order to ensure that the business plan encompasses only market facts that can be constantly and flexibly adjusted, product managers have the opportunity to participate in our Product Management courses with Software. By utilizing our provided templates and tools, individual product management responsibilities can be effectively executed, leading to fact-based decision-making templates that can be incorporated into the business plan.
Free trial Software
You as one product manager can use our software,   Product Management Dashboard® for Jira 3 months for free, which is based on the Open Product Management Workflow™.
Become up to 50% faster and 100% market-oriented in product management with clear responsibilities, tasks and a unified, structured work with automated tools for strategy, technology and marketing with following advantages:
"My Tasks & Responsibilities" as well as all deadlines until completion at a glance and finish immediately with the right tool.
Get in 2 hours your 100% market fact based strategies and Agile Business Plan™ as a PowerPoint incl. management summary
Prioritize all requirements automatically in 1 second based on strategy, customer benefit, revenue and time
Find all information about the product in seconds, because everything is in one place
Consolidation and automatic evaluation of all ideas and market information from various sources such as customers, sales, management, technology and support in one central location
Product management teams can work and manage the work together on one or more products
Direct transfer of market requirements as product requirements to development
Implement a successful Go-to-Market together as a team, i.e., distribute and complete tasks and monitor results
Technical Product Manager Responsibilities
The orange section of the Open Product Management Workflow™ covers the Technical Product Management and contains all the responsibilities of a technical product manager or the responsibilities of a product owner.
This section begins with setting up and convening of a technical product team.
With this point, the product manager's responsibilities expand abruptly, because in addition to the product, the product manager is responsible for forming, informing and managing virtual teams. The virtual teams are the technical product team and the Go-to-Market-Team.
Experienced product managers know that they do not manage a product, but that a very important task of the product managers is to form, inform and manage the virtual product teams.
The technical product team collaboratively undertakes product management responsibilities, including tasks like defining user personas.
To establish use scenarios and evaluate requirements and work packages for a 100% marketable product with the help of our requirements scheme, it is essential to fulfill all responsibilities of strategic product management.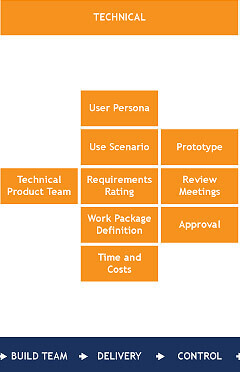 If the strategic product management responsibilities have been insufficiently completed, there will always be requests from the development department, the prioritization will often be changed by the management or sales department or the product manager will be pushed into it. This leads to dissatisfaction in development and with the product manager himself.
Successful Go-to-Market 
The green section of Open Product Management Workflow™ contains all the responsibilities that need to be fulfilled for a Successful Go-to-Market.
In Go-to-Market, the product manager is also the first manager of a virtual team again, namely the manager of the Go-to-Market team. For most tasks, the product manager will provide the information and message. The design of packaging, advertisements and technical demos will be carried out by specialists who are dependent on the input of the product manager.
The results from strategic product management also serve as a prerequisite for a successful Go-to-Market. Without these results it is impossible to formulate and deliver the correct market message, i.e. the added value for each buyer persona of the respective market segment. The result of product management responsibilities from the strategic part, is also reflected in the sales materials and on the company's website.
Do you want your sales team to close deals faster and prevail against the competition? Then you need arguments that show the buyer persona what problem is being solved for them and how time and/or money can be saved.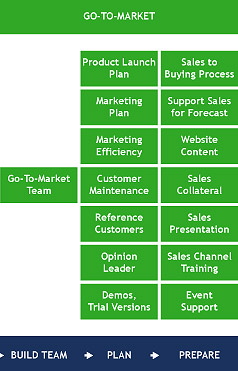 About the author
Frank Lemser is a trainer and founder of proProduktmanagement. He has been a market-driven evangelist since the beginning of the 2000s and since then has also been methodically involved with product management. He has developed the Open Product Management Workflow™, numerous tools for product managers, written and published books free of charge and was involved in the development of the Product Management Dashboard for JIRA. His personal goal is to solve many everyday and work problems for product managers, to professionalize and simplify the work for product managers.