Head of Product Management Job Description Example
The following example of a job description for a Head of Product Management assists those responsible in defining and formulating the most important information on the skills required as well as the tasks.
Your task as Head of Product Management is to increase the company's success within our existing product lines. The spectrum of your tasks ranges from innovative product innovations to optimising the efficiency of existing products. In addition to this, you will lead a team of product managers, develop visions and sustainable strategies in order to build on the success in close co-operation with all company departments.
Your leadership skills are particularly pronounced and you are also keep a cool head, even during turbulent times.
Through your entrepreneurial thinking and action, your experience of the market, your contact with customers in the industry, your deep understanding of all processes and methods in product management and technical development, you will lead your team successfully and raise the company to the next level. You will apply proven methods from product management, for example in accordance with Open Product Management Workflow™, and consistently pass this knowledge on to your employees.
You will have a unique blend of business and technical understanding to create and present decision proposals based on facts and facts from the market for management committees and your management, and implement these quickly and profitably according to investment decisions. You possess the ability to translate complex relationships and solutions into understandable and visual representations and strategies, as well as present these both internally and externally.
Your main abilities include an excellent form of communication and great people skills, since you will be communicating with all departments in the company at both management and employee level, as well as interacting with partners, customers, the press and analysts.
As a Head of Product Management, you will work above all strategically, form a powerful team and ensure the economic success of the company by constantly developing new innovations, going into new markets and increasing sales as well as profitability in a sustained mannern.
You are part of the top management team and/or the Executive Board and report directly to the Managing Director/Board of Directors.
Main Responsibilities of Head of Product Management:
Strategic planning and management of the entire product portfolio
Definition and alignment of the vision, strategy and roadmap, in order to establish the company as a global supplier
Create and present visionary innovations (occasionally in front of investors or analysts), strategic decision proposals, as well as the calculation of business cases
You will be responsible for strategic partnerships and lead necessary contract negotiations
You will represent the company with regard to strategic customers, the press and analysts
Definition, monitoring of the company relevant KPIs and control of the measures to achieve the objectives set
Sales and profit and loss responsibility for the entire international business
Lead a product management team in which you motivate and achieve steady improvements in your area
Identification and promotion of high potentials and talents
Requirements:
At least 8 years of experience in the field of software, eCommerce, XYZ-technology, marketing or product management
At least 5 years of leadership experience in an international environment and across multiple sites
Great people skills paired with a high level of assertiveness
Very good communication skills in the German and English languages in order to communicate with management and senior management as well as with employees and colleagues
Strong analytical, strategic and coordinating skills
You are a leader and an entrepreneur that people willingly follow
High level motivational skills so that you can also manage virtual teams
Sound knowledge and understanding of business and technology
Economic sciences, engineering or technician training with additional training in business administration is a big plus
A Product Management certification in accordance with Open Product Management Workflow™ is an advantage
The role of a Head of Product Management requires approximately 50% travel to customers, interested parties, roadshows, trade fairs, press events and analysts in Germany, Europe and worldwide
We are explicitly looking for people at the beginning of their career who would like to start working in the very exciting and extensive area of product management. If you have the right attitude, you will get the unique opportunity and the possibility to learn about the practical knowledge and processes of product management in accordance with the proven methodology of Open Product Management Workflow™.
If you have several roles in product management, the definitions can be more specific. Have a look at our other example job descriptions for product management and feel free to use them in compliance with the given license.
Overview: More articles and information for product managers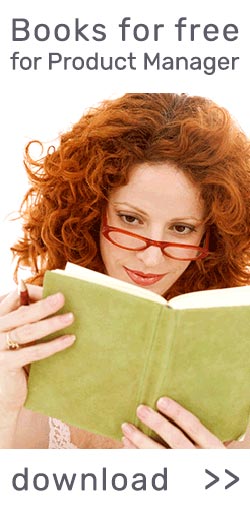 Example job description Product Manager from proProduktmanagement is licensed under a Creative Commons Attribution - Share Alike under the same conditions of 3.0 Unreported license.
It is based on content found at https://www.pro-productmanagement.com/job-description/head-of-product-management.
Permissions beyond the scope of this license are available here /contact.