Junior Product Manager Job Description Example
The following example of a job description for a Junior Product Manager assists those responsible in defining and formulating the most important information on the skills required as well as the tasks.
As a Junior Product Manager you will support experienced product managers in increasing the profitability of our existing products as well in the development of new products, and as such you will learn the procedure step-by-step. In order to develop innovative solutions and products independently in the future, it is also your responsibility to spend time in the market to learn to understand the problems of market participants, to document them, assess them and communicate their results.
You will also, under supervision, conduct all analysis, such as for example: Win/Loss, competitor, SWOT and technology benefit analysis. You will determine market sizes of potential markets and their potential. Together with your colleagues you will evaluate the most important Key Performance Indicators (KPI's) and derive measures from the results for the future success of the product.
Through your facts from the market, your contact with customers in the industry and your results, you will learn to derive strategies for new products for our company using existing and newly acquired knowledge and how to consolidate all this into a business plan.
You will have a unique blend of business and technical understanding to develop visual representations, based on your results from the market and customer information, and present these together with your experienced colleagues as decision proposals.
Your main abilities include an excellent form of communication as well as great people skills, since you will be communicating with customers and all departments in the company.
With your colleagues and contact partners from technical development, you will define product requirements based on market facts and real world scenarios. You will learn to plan and carry out a successful Go-to-Market strategy together with marketing and communication.
In the role of the Junior Product Manager, you will work in particular on and learn strategic product development. You will work in a team of experienced product managers who will guide you and introduce you to new subject areas. Regular assessments and interviews as well as dedicated product management training measures and certifications will support you in your professional and personal development process.
Main Responsibilities of a Junior Product Manager:
Independent learning, training in the methods and tools of product management, professional and personal development with the support of experienced colleagues
Regular visits and interviews with customers and non-customers to identify current market problems
Support in the creation of strategic decision proposals based on all market facts, results of the analyses (competitor, SWOT, target segments etc.), evaluations (KPIs, product profitability), further information on the business plan as well the calculation of the business case
Creation and prioritisation of the market requirements for current and future products on the basis of scenarios taken from the real world and the results of the market analysis
Support in the creation of product positioning, benefit arguments and sales arguments for the target segments
Support the KPI definition and control (creation, threshold value determination)
Regular status comparison with your contact person from the technical development team
Requirements:
Experience in the field of software, eCommerce, XYZ-technology, Marketing or product management
Economic sciences, engineering or technician training with additional training in business administration is a big plus
Great people skills and good communication skills
Strong analytical, strategic and coordinating skills
A high degree of personal initiative, learning ability and willingness to learn are a basic prerequisite
A Product Management certification in accordance with Open Product Management Workflow™ is an advantage but not a must as we will train you accordingly
The role of a Junior Product Manager requires approximately 25% travel to customers and non-customers in Germany, Europe and worldwide
We are explicitly looking for people at the beginning of their career who would like to start working in the very exciting and extensive area of product management. If you have the right attitude, you will get the unique opportunity and the possibility to learn about the practical knowledge and processes of product management in accordance with the proven methodology of Open Product Management Workflow™.
If you have several roles in product management, the definitions can be more specific. Have a look at our other example job descriptions for product management and feel free to use them in compliance with the appropriate license.
Overview: More articles and information for product managers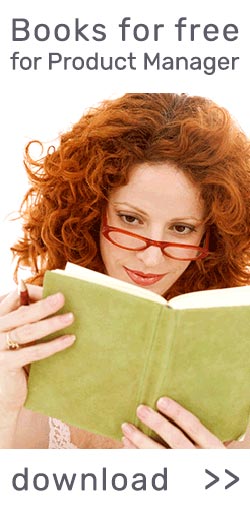 Example job description Product Manager from proProduktmanagement is licensed under a Creative Commons Attribution - Share Alike under the same conditions of 3.0 Unreported license.
It is based on content found at https://www.pro-productmanagement.com/job-description/junior-product-manager.
Permissions beyond the scope of this license are available here /contact.