Product Manager Job Description Example
The following example of a job description for an experienced Product Manager assists those responsible in defining and formulating the most important information on the skills required as well as the tasks.
Your tasks as a Product Manager include increasing the profitability of our existing products and developing new products. You will also manage a technical product team as well as the Go-To-Market team. Through your experience of the market, your contact with customers in the industry and your personal interest, you will develop new products for our company using existing and newly acquired knowledge. In order to develop innovative solutions and products, it is also your responsibility to spend time in the market to understand the problems of market participants, to document them, assess them and communicate their results. You will have a unique blend of business and technical understanding to create decision proposals based on market facts for your management so that they can use these to determine and plan investments. In order to support the management in the decision-making process, you will have the ability to develop visual representations, based on your results from the market and customer information, and to present these and ultimately turn them into reality.
Your main abilities include an excellent form of communication and great people skills, since you will be communicating with all departments in the company. You will define the product requirements based on market facts and real-life scenarios, together with your contact from technical development. For a successful Go-To-Market, you will define the strategy together with Marketing and Communication (Press department). You will create the product positioning and help Marketing to understand the key benefits of the product or solution for different target groups. Both internally and externally you will be evangelical about your product or solution, i.e. you represent your product offering both internally and externally.
In the role of Product Owner or Technical Product Manager you will work in a strategic way, be responsible for the selling points in the sales presentations and support Sales and sales partners occasionally with strategically important customers.
Main Responsibilities of a Product Manager:
Strategic planning and management of the product range over the entire product life cycle
Creation and presentation of strategic decision proposals for the Management based on all market facts, results of the analyses (competitors, SWOT, target segments etc.), evaluations (KPIs, product profitability), further information on the business plan as well the calculation of the business case
Creation and prioritisation of the market requirements for current and future products on the basis of scenarios taken from the real world and the results of the market analysis. Support and evaluation through visits and interviews with customers and non-customers which take place over and over again until you finally derive the individual requirements and use cases
Regular status comparison with the technical development team within the agile development process
Creation of the product positioning, the benefit arguments and sales arguments for the target segments, as well as their dissemination for the support of Marketing and Sales.
Develop and communicate a company-wide Go-to-Market plan, the managerial cooperation with all the necessary employees within the Go-To-Market teams as well as the control of the implementation and execution
Analyze and, if necessary, present potential partnerships for the creation of the product
Requirements:
At least 3 years of experience in the field of software, eCommerce, XYZ-technology, marketing or product management
Great people skills and good communication skills
Sound knowledge and understanding of business and technology
Economic sciences, engineering or technician training with additional training in business administration is a big plus
A Product Management certification in accordance with Open Product Management Workflow™ is an advantage
The role of a Product Manager requires approximately 25% travel to customers and non-customers in Germany, Europe and worldwide
If you have several roles in product management, the definitions can be more specific. Have a look at our other example job descriptions for product management and feel free to use them in compliance with the given license.
Overview: More articles and information for product managers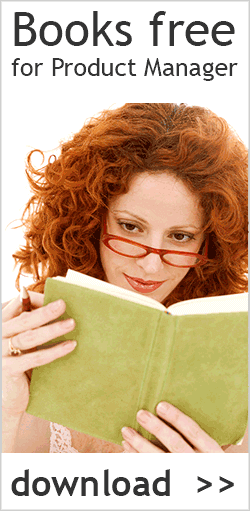 Example job description Product Manager from proProduktmanagement is licensed under a Creative Commons Attribution - Share Alike under the same conditions of 3.0 Unreported license.
It is based on content found at https://www.pro-productmanagement.com/job-description/product-manager.
Permissions beyond the scope of this license are available here /contact.